Buds on Broadway 9:00pm – 1:00am
Join us early… how early? 9:00pm start time.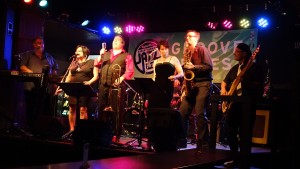 We made a bet with Dan (owner of Buds) that if we "build it, they will come!" We suggested that if he lets us start earlier than his usual 10:00, our friends will come out and his till tape would be longer than it would be if we start later.
So, come out and let us prove to Dan that an early start time on a week night might be worth his while.. not to mention.. the band is excited, we'll be cooking… and "We'll be having more FUN, than Adults should be allowed!!"