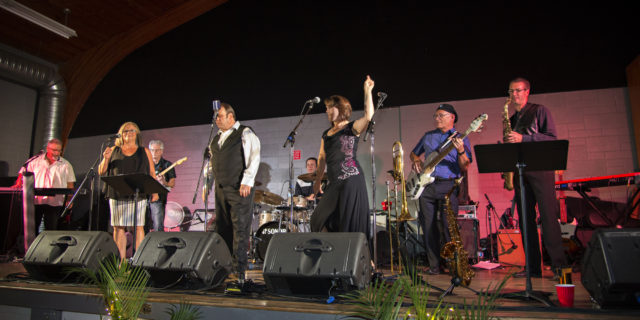 Wow, new tunes.. and some aren't quite R&B.. what gives?
An interesting question that was posed at our last gig during a break once the dance floor cleared. So here is our answer. Simple, it depends on the gig. When we do our "Tribute show".. it is all R&B, much like the sound tracks from "the Blues Brothers" or "the Commitments". We perform classic R&B and utilize all the tools we have with our strong vocalists and horn players.
Due to special requests over the years, a lot of other material has crept in, especially when we play at Somewhere Else. AC/DC's Highway to Hell played as a 40's swing tune, Chicago's "25 or 6 to 4", Elton John's version of "Honky Tonk Woman", the band's "the Weight", and even the Joe cocker's Beatles cover of "With A Little Help From My Friends"
A simple request last year for some Doobie Brothers resulted in a jam one night in rehearsal that resulted in us realizing we had all played "Long Train Running" at one time with one of the other bands members had been in.. and so we have definitely had some fun surprising people with this, and it got added to our playlist.
So, when we are booked for the classic R&B.. we will deliver..and when the dance floor gets cookin', we actually have nearly 100 tunes at the ready to keep the party goin'